There's 2 fun and interesting event going on this coming Sunday. Er... I shall say it's tomorrow.
Okay, let's start with the
Malaysia Responsible Dog Ownership Day(MRD)
.
VENUE : CENTRAL PARK, BANDAR UTAMA
DATE : OCTOBER 19, 2008
TIME : 8:00AM TO 2:00PM
AUDIENCE : GENERAL PUBLIC, DOG LOVERS AND YOUR FURKID (ADMISSION FREE)
Program of the Day
8:30am Registration Counter opens for registration by visitors. First 500 Visitors register at the venue will be given free door gifts
8:45am Game No.1 – Dog Hurdle Race
9:10am Game No.2 – Dog Fastest Recall
9:35am Lucky Draw No.1
9:40am Demonstration by Bomba Search and Rescue Team
10.00am Demonstration by the Police K9 Unit on Bomb Detection Dog, Drug Detection, Crown and Crime Control, Agility
10:15am Fund raising session for SPCA Selangor and PAWS
10:25am Game No.3 - Dog Wagging Tail Contest
10:35am Lucky Draw No.2
10:40am Game No.4 - Dog Best Dress Contest
10.55am Game No.5 - 60 Weave Poles Challenge
11:25am Game No.6 - Dog Musical Chair
11:55pm Game No.7 - Dog Longest Stay
12.25pm Game No.8 - Dog Simon Say
1:05pm Lucky Draw No. 3
1:30pm Dog Socialization Session
2:00pm End of event
If you're not too sure where it is, click
here
to see the map.
********************************************
Canon Goes Green Event
Canon launched an environmental friendly campaigne called Canon Goes Green. On this Sunday, 2500 will be planted at Kota Damansara. Sounds good isn't it?
VENUE : PADANG KOTA DAMANSARA, KOTA DAMANSARA
DATE : OCTOBER 19, 2008
TIME : 7.30AM
AUDIENCE : GENERAL PUBLIC
What you could do is that you can submit a photo at their
website
, put in your details and some description of it, and voila! They'll plant a tree for you!
Click
here
for the map.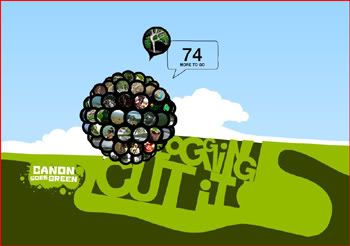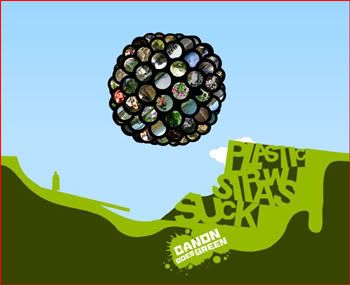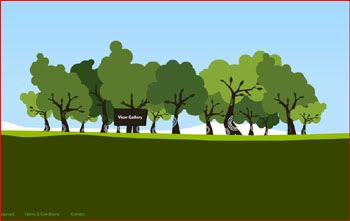 ********************************************
I'm deeply considering and thinking which event should I go. I love dogs, I would like my furkid to socialize, but I would also like to participate in helping the environmentals, but I can't split myself into half. =( . I'm not too sure if I could make it to attend both, attend the Canon Goes Green, then attend MRD in time since MRD events is till afternoon. Perhaps I shall leave till tonight to decide, let my mood to decide my tomorrow.
So, anyone going to any of this event? Do come and enjoy the fun and spread the goodness of it.