Wow... time flies. Not at normal speed but seems like with a speed of light for me. I just realize that I have not blog for 2 weeks since my last update.
Last weekend, I was at singapore for 3 days 2 nights. First night was with my sister whom is happily working there and second night i joined my friends who reached there really late for a 2 days 1 night trip as if Singapore is right beside Selangor just like Negeri Sembilan. I guess the trip almost turn up as a 1 day trip for them.
I took a coach there all by myself(omg, this is my first time travelling to a place alone, felt quite exciting though). of coz, I bought the single seat coz I can move around easily and still get to sit at the corner. These are some of the pictures taken in the coach with breakfast provided.
Subway Sandwich Breakfast with mineral water
Lounge Area with TV
The Toilet
Sitting Area - Double Seat
Sitting Area - Single Seat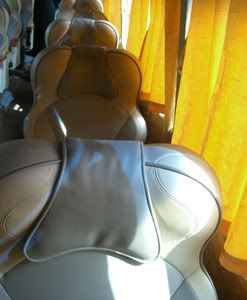 Once reached Singapore, my sis picked me up from the bus drop off point and we straight head for lunch and shopping. First stop was this Grman restaurant in Vivo City. They have really nice sausages...*yum yum* delicious! Next was this dark chocolate milkshake from Godiva.
Close-up of Godiva
After some shopping then we head back to the condominium. I saw some owners walk their dog in the condo compound..how nice! we don't get to do that here as many condos doesn't allow.
I've recently cut and dyed my hair and some people say I looks like a mouse or squirrel. I totally looks more like I'm from a rodent family when I wore these Disney mouse hat.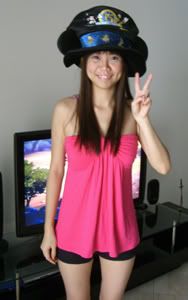 Oh wait, where are the animals? I dun mean my friends ok?(no worries, they won't get offended, they'll just come straight and kill me). Of coz i dun leave out animals in my trip. I visited the Night Safari and Sentosa Island Penguin Lagoon.
Pictures taken from Night Safari
Me and the Snake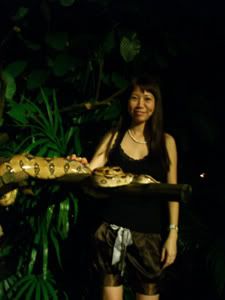 Me, the Fishing Cat(if not remembered wrongly), and Yen Yen
I have forgotten the name of this rodent type, but they're the biggest in rodent family.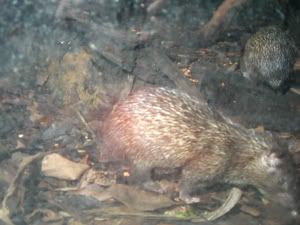 Okay, i know that's a very very bad photo with wrong angle. They're really active moving here and there. So, there you go, a poster of it.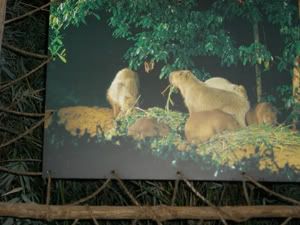 I've forgotten what animal this is.
************************The Next Day at Sentosa********************************
During the performances by the pink penguins, the emcee have invited some volunteery visitors to come upfront. they get to pet the dolphin and there's this Mexico guy whom is really lucky, he get to be kissed by the pink dolphin. Really envy about that coz I wasn't the chosen one.
But, you could still pay some amount of money to take a photo together with the dolphin.
Me and Zhan Tze with the pink Dolphin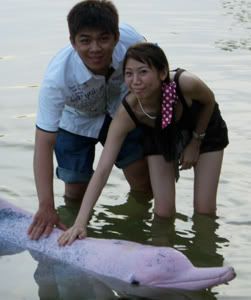 While walking around the dolphin lagoon, we manage to spot this peacock roaming around.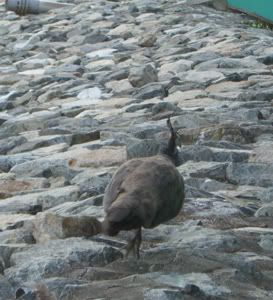 Me and my friends enjoying some photo shooting at the beach.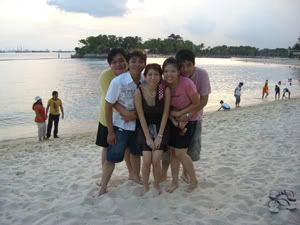 There are a lot more to share, but that's all for now! Stay tune for the next update very soon(half way resizing the photos).