Finally I finished cropping the photos using PC, my notebook is super duper slow *hint hint*.
I remember it was drizzling on the Dogathon Day at UPM. However, it doesn't stop us dog lover from going to have loads of fun there.
We queued-up to register both ourself and our dog for games and also we received goodie bag~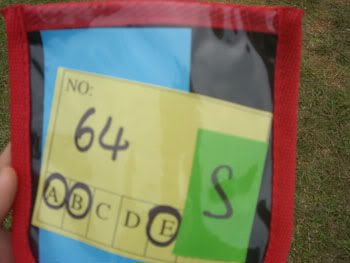 Decoration of the event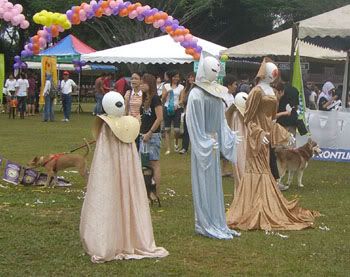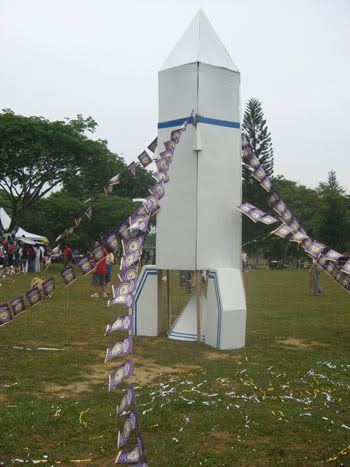 This tree looks spooky. It has lotsa eye balls on the branches.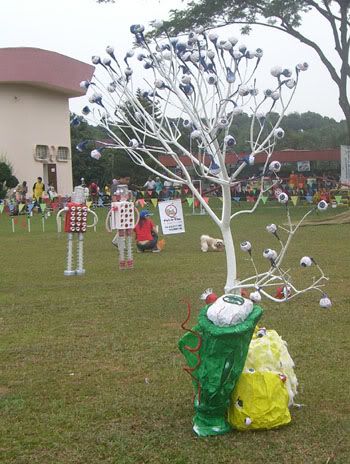 My ASTRODOG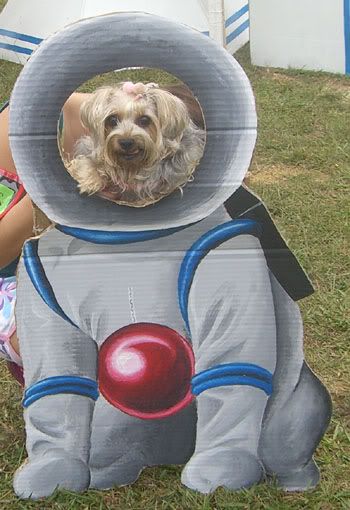 The first event was the Dogathon Race, look at Suki, she just can't take her eyes off me even when she goes for a race.
Some shots while waiting for the race to take off.
Look at the amount of saliva, he must be super duper excited. Can't wait to win the race perhaps.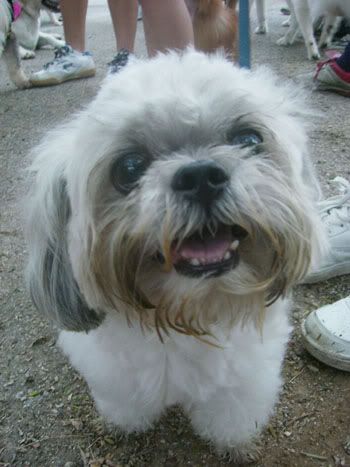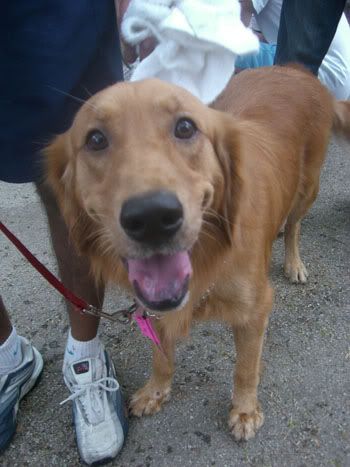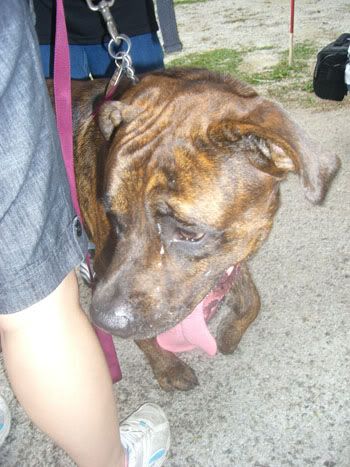 Some winners of the Dogathon race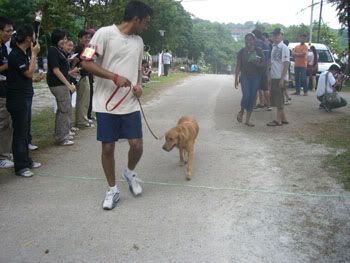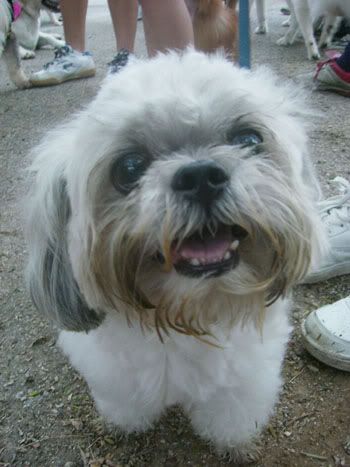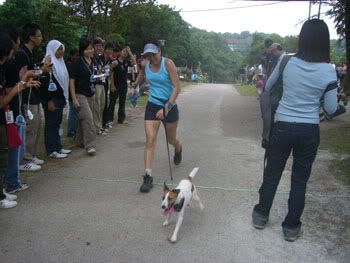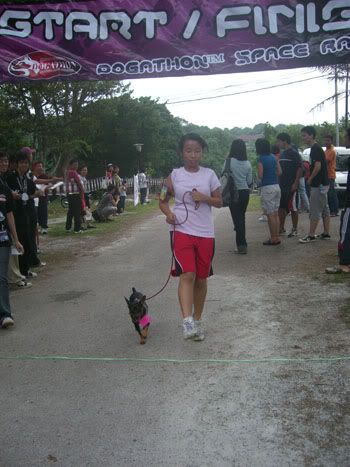 Time to re-hydrate back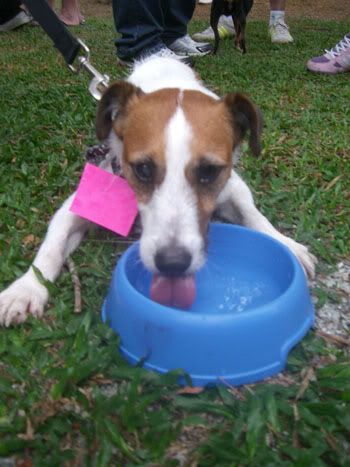 Wait a sec... Where's my Suki? it's kinda embarrassing. My bf have to carry her to run back. She didn't even run half the race. But she still look so tired.
Pretty Princesses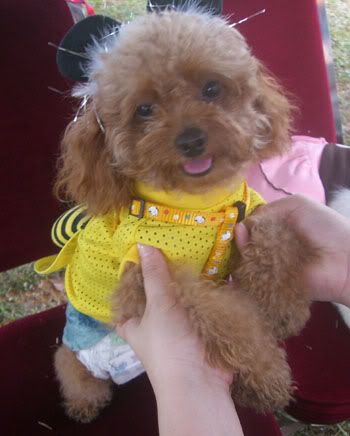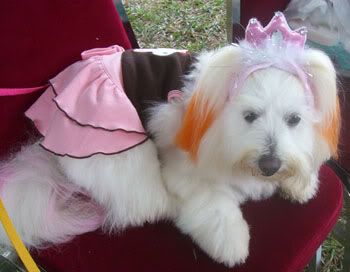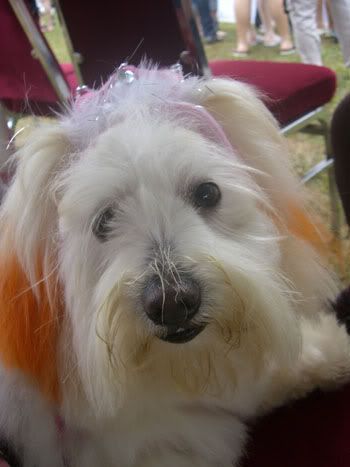 This gal really loves Suki. Took many photos with her. =)
Another Suki lover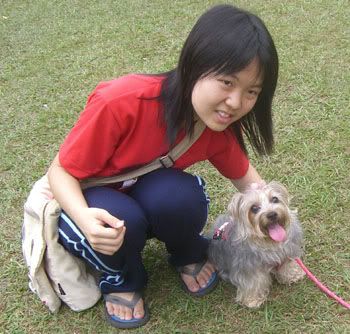 Wow..Suki is just like a star. She's being surrounded.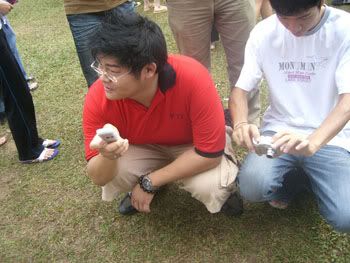 Suki won 2nd prize for the Dog Maze game, finishing at 19 seconds. Pretty fast huh? So proud of her =) as many dogs were kinda lost in the maze.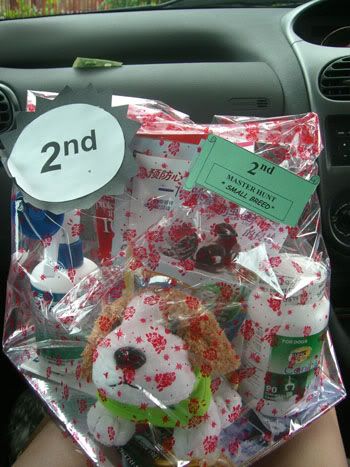 We played Simon Says too, but didn't win any prize. We lost when the host says:"Alien says ASTRODOGS wag their tails." I've never teach Suki any command to wag ehr tail when asked to.
Amber won the 1st prize for Best Dress. Totally suit the theme of this year's Dogathon. Very creative.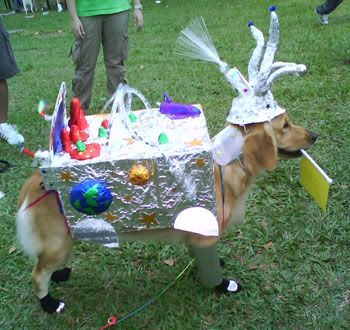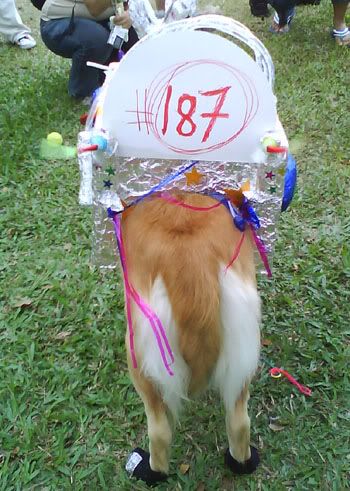 There's also horse riding, but of coz, u gotta pay to ride it.
Dogs for adoption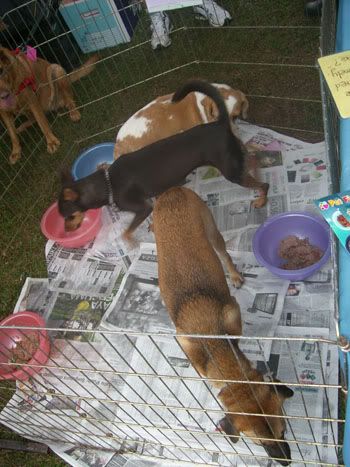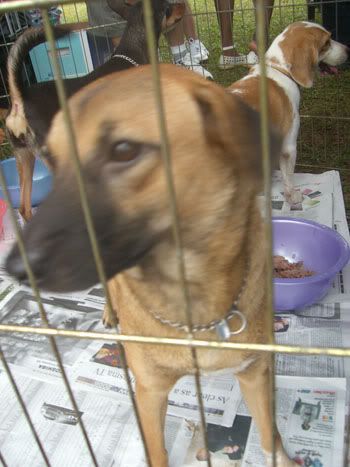 Some random pics of the event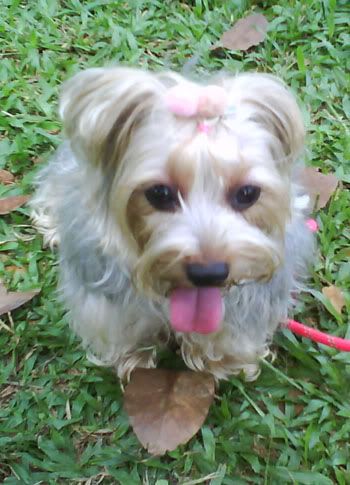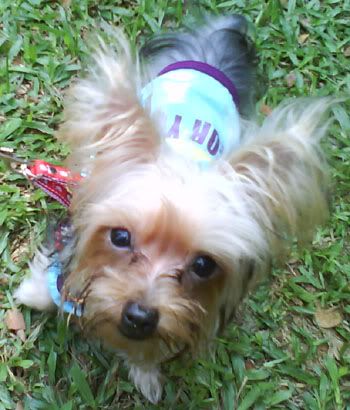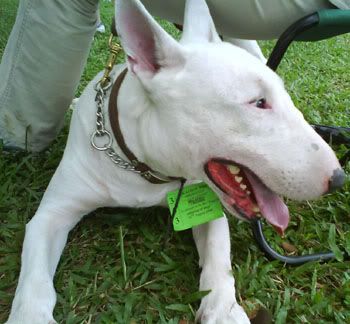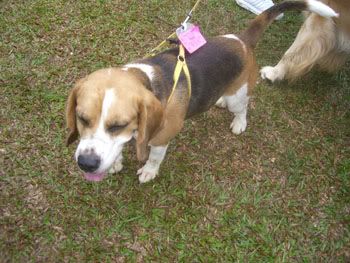 This looks like a sheep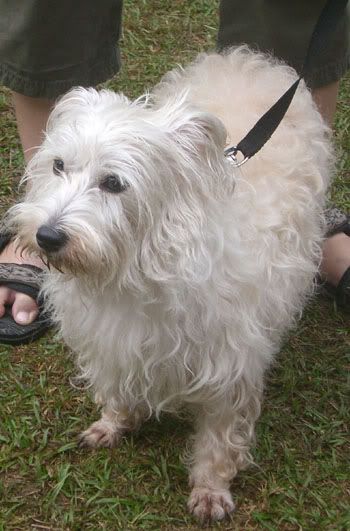 He looks different in this 2 photo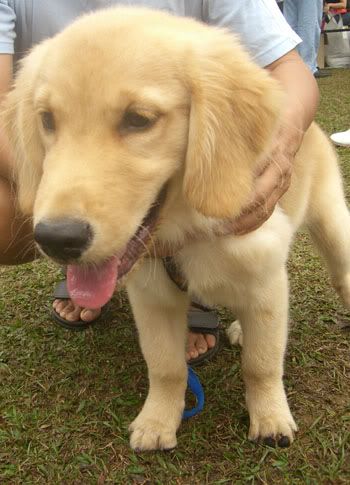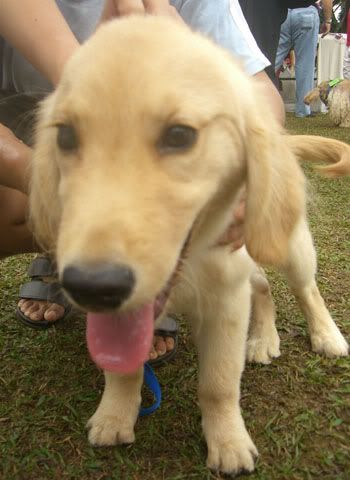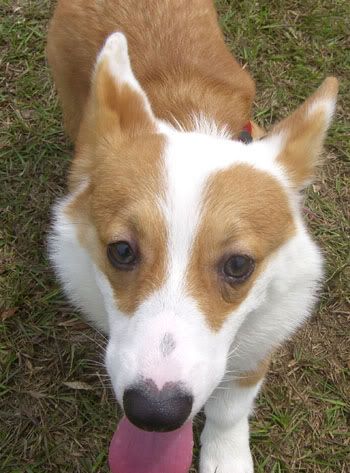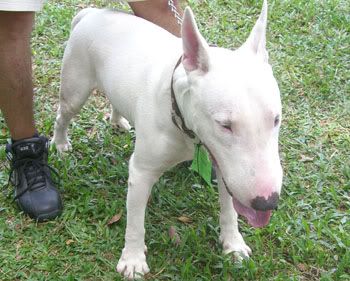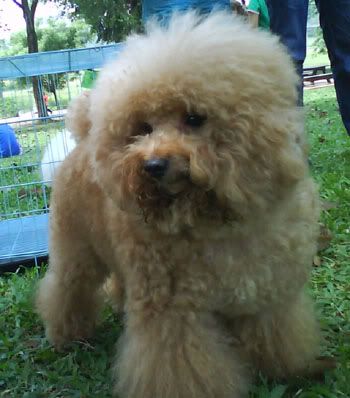 This photo looks so artistic
This fella is just way too handsome, just look at the face structure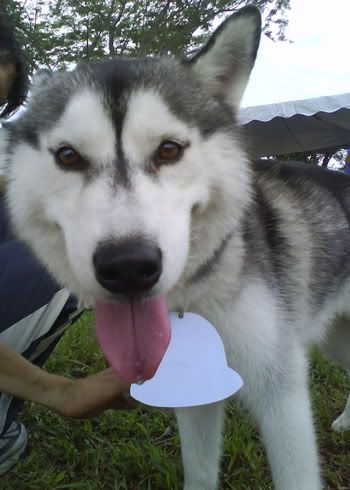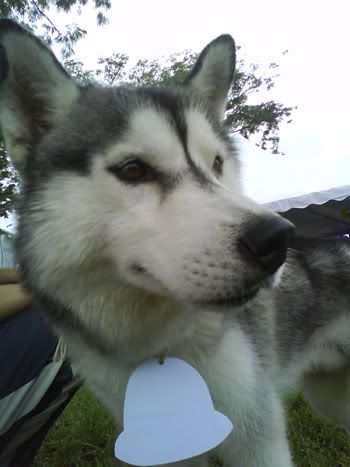 Having some good time here =)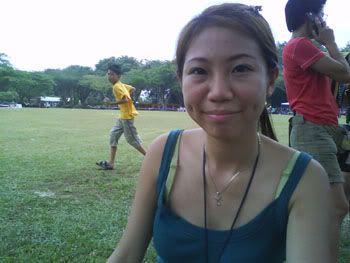 We left late as we waited for the prize giving ceremony, not to forget, we even got the lucky draw =) Seems like it was our day.
Suki was so tired, not long after we left, she falls asleep like a princess.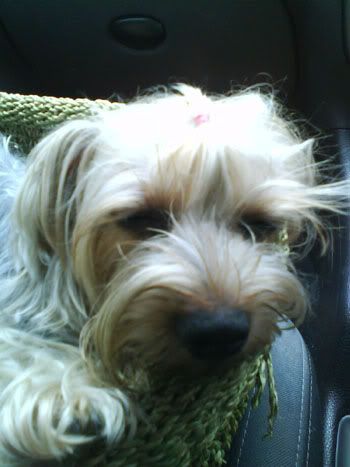 But, we woke her up. Just wanna disturb her.
But not long, she falls asleep again.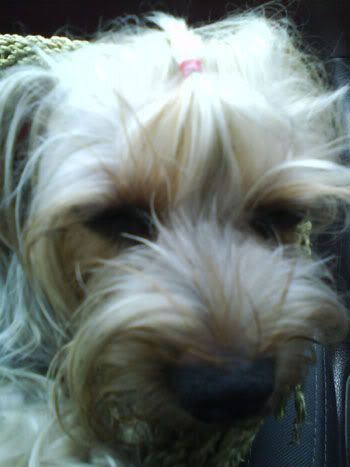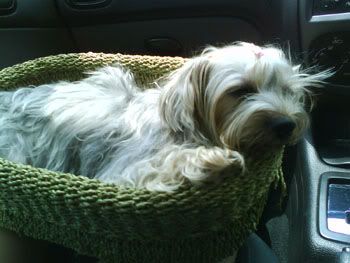 For those whom missed the Dogathon this year. Lookout for next year's. U won't regret attending such event =)