Hari Raya
is a Day of Celebration for Muslim. Since Malaysia is a multi-racial country, of coz we have Public Holiday on the days too. It falls on 1st and 2nd October (Wednesday and Thursday), so I took Friday off too so tht I could enjoy my whole week off.
Literally my planning was to go to
Melaka
. However, my bf had stomache and didn't sleep the whole night and the day my sis going back to Singapore. So, my Melaka trip was to be postphoned/called off. My sis persuaded me to accompany her to 1Utama to do some shopping. okay, it's her intention to shopping and mine was just to
ACCOMPANY
her only(which means I window shop).
My sis loves accessories, she was told that there is a good discount till October 15 at Celtic, so, of coz, that's our first stop. These accesorries really have good persuasion although they don't speak. They look persuasive! AND don't forget, it has good discount. So, which gal don't feel tempted?
So, I ended up buying the below items.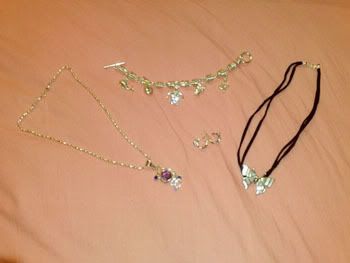 1. Butterfly Choker (I've always wanted a choker).
2. Amethyst Pendant (I like purple colour).
3. Earring.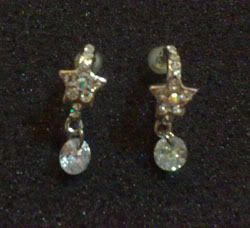 4. Dog bone-shaped necklace (look closely, it looks like a dog bone).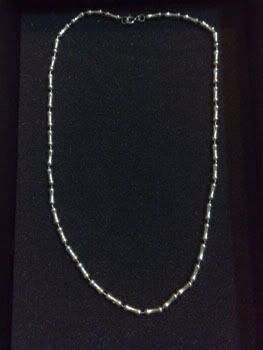 5. Lastly, a combination bracelet (I say combination coz it has dolphin, sea-shell, turtle, singlet, music-cord).
Total damage = RM 256.00
Sigh... Regretted to have followed my sis to
window
shopping.
But if you look closely, some which I've bought have some animal design like the turtle, dog-bone, butterfly. =). So, at least it's not too bad since I like it anything which have the animal design.
Btw, we spent bout an hour(or more?) in the shop. So, lesson learnt. If plan to window shop, do not stay such a long time in a shop specially if it's a window shopping with sis.
Last but not least, Happy Hari Raya for those whom celebrates Raya. =)