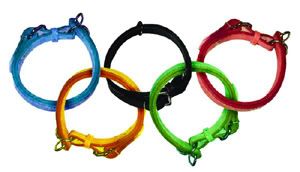 It's finally the day! Suki's BIG DAY! No, I'm not referring that it's her birthday, and no, she's not the Olympic Dog winner. She's the..... *TADA* winner of the Purina One 30 days Challenge!!!woohoo~~~ I wasn't really able to accept the fact that she have won... and have won the cash for me..and also a year of Purina One!!!!!
On the morning, we'll have to go there and register, then wait for the launching of the product, the speech, they and also we were needed to go up the stage to give our own speech.
You could view the video for my speech...but I was quite nervous at the time of point, and I was the last one to give the speech.
*Note : Please do not LOL at my speech yeah!